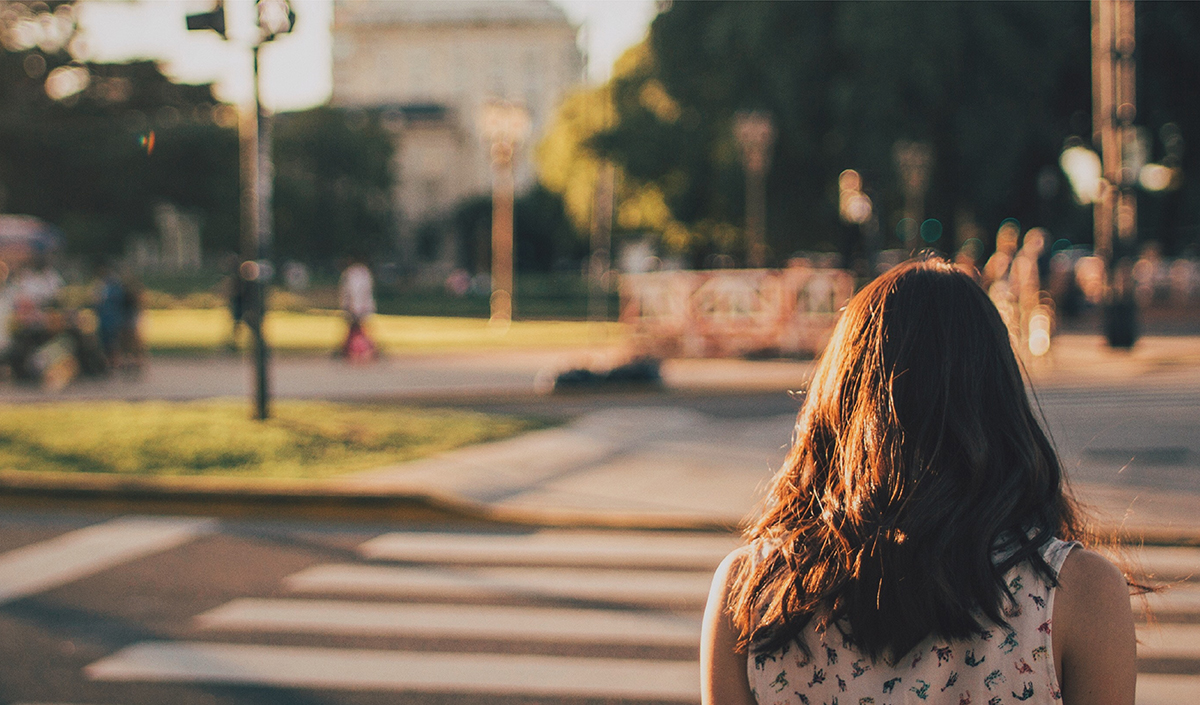 Confession of a Ministry Director
Confess.
I have a confession to make, and as a point of accountability, I'm writing it down for all to read. My heart's desire is for obedience empowered by the Holy Spirit, and motived by an overflowing, passionate love for Jesus.
Here's the confession: A few weeks ago, as I sat in a worship center, the Holy Spirit convicted me. "Jeni, I didn't call you to Harvest Bible Chapel. I called you to the Quad Cities." It was a mic drop moment from God.
My heart sank as I immediately knew He was referring to my struggle to live out the Great Commission. Jesus called His believers to a mission—to proclaim the Word of God so that people from all nations become children of God who grow and mature in Christ (Matthew 28:19-20).
Don't get me wrong. God called me to vocational ministry as a ministry director. I love to engage, teach, and equip women in the lifelong process by which a child of God grows and matures in Christ (Ephesians 4:11-16). When an unbeliever enters the four walls of Harvest Bible Chapel, I'm delighted to share the Good News of Jesus Christ. It's when I leave the four walls of Harvest that I often fail.
My call to the Quad Cities has little to do with my call to vocational ministry, and everything to do with my call to the Great Commission. I have Jesus, yet I've passed up too many opportunities to share Christ with those in our community. While it is God who saves, He has chosen His people as the instruments of the Gospel. He asks that I tell others that I am a sinner who deserves nothing better than the pit of hell, yet I was bought with a high price joyfully paid for me—the gruesome death of the Spotless, Perfect Lamb of God. For the first time that day in 2004, I believed in Jesus. I believed who He said He was and what He had done for me. I repented of my sin and committed to live for Him. I now know the sweet release of forgiveness and the precious assurance of being His child, guaranteed only by Jesus' work on the Cross. I will spend the rest of eternity with my Savior and, prayerfully, the rest of my life on earth making much of my First Love.
I gratefully recall those few, special people Jesus enlisted in my life to share the Gospel with me. They knew my future apart from Jesus and, compelled by a love for Him, they loved me enough to introduce Jesus' message of hope, life, and love.
But I've allowed fear, tiredness, busyness, and at times, what I can only chalk up to apathy, to keep me from having Gospel conversations, from fostering relationships with my neighbors, and from building bridges in the community where the people are different than me. For many selfish reasons, I'm guilty of silence, and for that I repent.
Say yes.
I'm called to lead others to Jesus because I have Jesus, and I want them to have Him too. But if I remain selfishly silent, how then will they call on Him in whom they have not believed? And how are they to believe in Him of whom they have never heard? And how are they to hear without someone preaching? (Romans 10:14).
I'm tired of being too tired to live out God's call. I'm frustrated with my fear and busyness. I'm disgusted by my apathy. However, I'm humbled by God's grace that not only convicts and forgives me, but empowers me through His Holy Spirit who lives in me to say yes to God's will, and equips me to be the witness He's called me to be (Acts 1:8).
So I'm saying yes! I'm committed to having those Gospel conversations, to fostering relationships with my neighbors, and to building bridges in our community where the people are different from me.
Can you relate at all to my confession? Maybe you experience the same busyness or tiredness. Do you fear being rejected or embarrassed? Maybe it's apathy, or a lack of knowledge—you don't feel "equipped" to answer all the potential questions that might arise.
Regardless—if you have Jesus, you have a mission.
Pastor Rob recently preached, "If you've embraced the Gospel—the Good News that Jesus made you, loves you, died for your sins, and rose again so you could have life to the full and life forever…If you believe that, if you believe in Him; and you've repented of your sins and declared Him Lord of your life—you are called and you are equipped." You've been tasked with the same mission, and you've been equipped by the same Spirit. Because it's not about vocational ministry, it's about being a believer.
Who have you been called to influence and to witness? Jesus already answered when He said you would be His witness "in Jerusalem and in all Judea and Samaria, and to the end of the earth" (Acts 1:8). Look up from the dinner table. Anyone sitting across from you? There's your Jerusalem. Take two steps outside of your front door…scan from the left to right. Look around your place of employment. There they are. Your gym. Your grocery store. Your coffee place. Your school. Your kid's sports team. Aha, you found your Judea. Go to Google Maps and look up the parts of the Quad Cities you dare not venture…there's your Samaria. Maybe your calling extends to the ends of the earth? Then go! That is, go to Mike Nafziger, our Outreach Pastor. Regardless—if you have Jesus, you have a mission.
Start with prayer, preparation, and a "hello."
If you're anything like me, your next question is how to even begin. Start with prayer, preparation, and a "hello."
Pray for a burden to tell others about Jesus, for open doors of opportunities, for boldness to proclaim the Gospel, for hearts that are open to receive it, for courage to face the backlash, and for more Christians to live out this mission. Pray for an excitement to share the Gospel—the kind of excitement you experienced as a child when you got the most amazing birthday gift for your best friend and you couldn't wait to give it to them.
Prepare to share your Gospel-centered testimony about how you came to know Jesus. I've got the 90-second version to the 45-minute version (if I can keep them captive that long). Write it down and go over it. Focus less on the circumstances (although that's important), and more on the Gospel. Tell people about your life and interject Jesus. I know my life without Jesus is a lie. He's in every facet. Prepare to answer some basic questions that might come up. The Pastoral staff can point you to many great resources. Start here.
And finally, start with a "hello, my name is…" It's not rocket science, but it's a great way to begin. People generally like talking about themselves. Ask lots of open-ended questions to really get to know them and to open the door for Gospel conversations. If conversing with a stranger doesn't come easily, look up some questions and write those down too.
Here are just a few suggestions to help you start conversations with those around you. If these terrify you to do alone, enlist your discipleship group to help you. Make it a team effort.
Ask the waitress serving you how you can pray for her.
Strike up a conversation with the barista that serves you coffee every week.
Join the PTA or the HOA.
Start walking your neighborhood for the purpose of connecting with one person.
Invite a neighbor or a couple to your home for dinner.
Host an open house or block party in your neighborhood.
Drop off some treats at your local police station or fire station.
Attend your city council meetings and get to know your local elected officials.
Get coffee or shop in a different part of town and make it a point to talk to someone.
Look out for local and global outreach opportunities here at Harvest. We are opening the door of possibilities even wider in the coming months, including our Samaria and the ends of the earth.
You don't have to do it all, but find someone and say something. We can't fulfill the Great Commission if we remain silent. We—you and I—are the light of the world, a city on a hill, ambassadors for Christ, the salt of the earth, witnesses to the people, and the aroma of Christ. Let's stay silent no more.