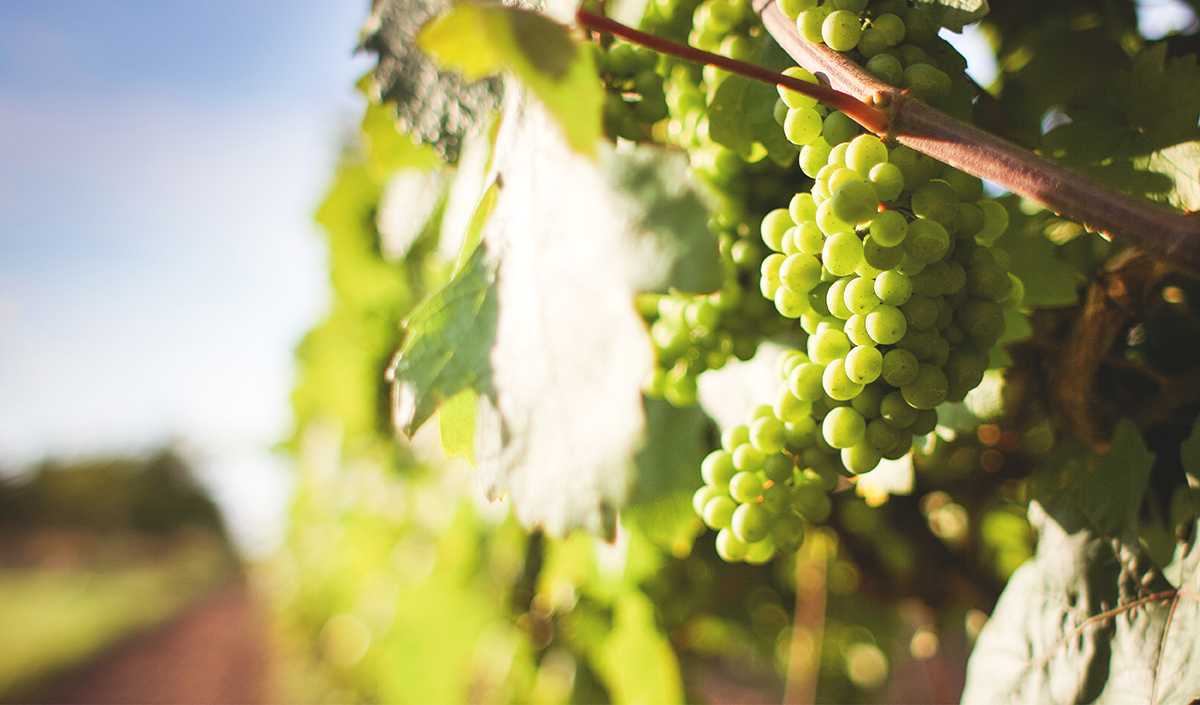 Can you remember the first Bible passage that truly changed you? I don't mean the first verse that you memorized, or the Bible story that was on the wall of the nursery, or your parents' favorite Scripture. I mean, what was the first time that God used His Word to affect your heart? When was the first time that you felt God speaking to you through the Bible and you lived differently because of it?
For me, that passage is John 15:1-11. I can remember picking up my old NIV Bible from Junior High, reading though the book of John, and being blown away when I came to chapter 15. It was the first passage where I wasn't just reading an old book; I was reading God's very Word! In these eleven verses, Jesus uses the word "abide" ten times as He is talking to His disciples. Since reading those verses, the word "abide" has shaped my thinking about God and my faith in Him. To "abide" in Christ simply means that we remain in Him.
Here, I want to unpack four implications of what it means to abide in Christ. I would encourage you to read these eleven verses before we dive into them together.
4 Implications of What it Means to Abide in Christ
When I abide in Christ...
1. I am connected | John 15:5: "I am the vine; you are the branches."
Too often for me, the temptation is to think that being a follower of Christ is a part of my life. My flesh wants to categorize myself into different identities. I am a husband, a father, a musician, a brother. But being a Christian isn't just part of my life, it is my life. Christ is my life, and without being connected to Him, I would have nothing and be nothing.
Christ is the source of who I am, not just a portion of it. Jesus' call for us to abide in Him in John 15 is a call for us to be completely connected to Him. In order to do that, we need to stop thinking about Jesus as a segment of our lives and see Him for who He truly is: the Giver of life itself.
2. I am fruitful | John 15:4: "As the branch cannot bear fruit by itself…neither can you unless you abide in me."
If we are abiding in Christ, if we are connected to Him, it will always result in fruitfulness. The illustration that Jesus is using is simple and easy to understand. Everyone has seen how fruit grows from a branch that is healthy and connected to the vine. I usually picture grapes for some reason! Jesus makes it clear that He is the vine. He is the source. There is nothing else the we can turn to. We are the branches. We will grow, we will be healthy, and we will bear fruit as long as we continue to abide in Him. After all, the whole point of the branch is to bear fruit for the vine dresser.
But what does fruit look like? Is it how often we come to church? Is it how much we serve in our ministry? Is it based on the things that we do? Not really. It's not about what we do or what we accomplish. Paul lays it out well for us in Galatians 5 when he says, "But the fruit of the Spirit is love, joy, peace, patience, kindness, goodness, faithfulness, gentleness, self-control; against such things there is no law. And those who belong to Christ Jesus have crucified the flesh with its passions and desires." This is the fruit that God desires us to exhibit no matter what we are doing. Whether we are at home with our kids, serving in church, or witnessing to unreached people groups, God's heart for us is to display the fruit of the Spirit and the character of Christ.
3. I am pruned | John 15:2: "Every branch that does bear fruit he prunes."
This is a tough one, but a necessary part of our sanctification. Even as believers we still sin and fall into things that we shouldn't. But God is so good and kind that He doesn't abandon us to our sin. Instead, like a loving Father, He corrects and disciplines us in the areas of life where we aren't living in a way that honors Him. This is a hard truth, but one that is ultimately reassuring of God's goodness.
Ask any child, discipline is painful. It's not fun. But, abiding in Christ means that we submit to the Spirit's sanctifying work. When we submit to God's good plan for us and His ways, we end up in a better place. A place where we are able to bear more fruit, because He has pruned away the things that were leading us into sin.
4. I am joyful | John 15:11: "That your joy may be full."
Jesus told us these things for a reason. Jesus knows that the thing that will bring us the most joy is Himself. True contentment, happiness, and joy are only found in a life that is connected to Christ. Everything else just brings pain, hurt, and emptiness. I know that I feel less joyful when I am not abiding in Christ the way I should be. Unfortunately, it happens too often. Then I start to manufacture my own joy. But Christ's promise to us is that He will give us His joy. It is a peace and contentment that comes from knowing and abiding in our Savior, Jesus Christ.
Not only does Jesus supply our joy, it is a joy that will never run out. The momentary happiness in the things of this world always fades with time, no matter what. However, the joy of Christ is never missing in the abiding heart of a believer. The overwhelming joy that Christ gives us never diminishes or fades. In fact, His joy becomes deeper and deeper rooted in our hearts the more we see Christ for who He is!
John 15:1-11 has been a huge encouragement and challenge to me over the years. My desire is to abide in Christ, but I constantly realize how far away I am from that goal. Yet, God loves me no matter what, and is always calling me into a greater relationship with Him. How are you doing in abiding with Jesus? I would encourage you to stay connected to Him, bear fruit for His glory, submit to His pruning, and find your joy in Him alone.