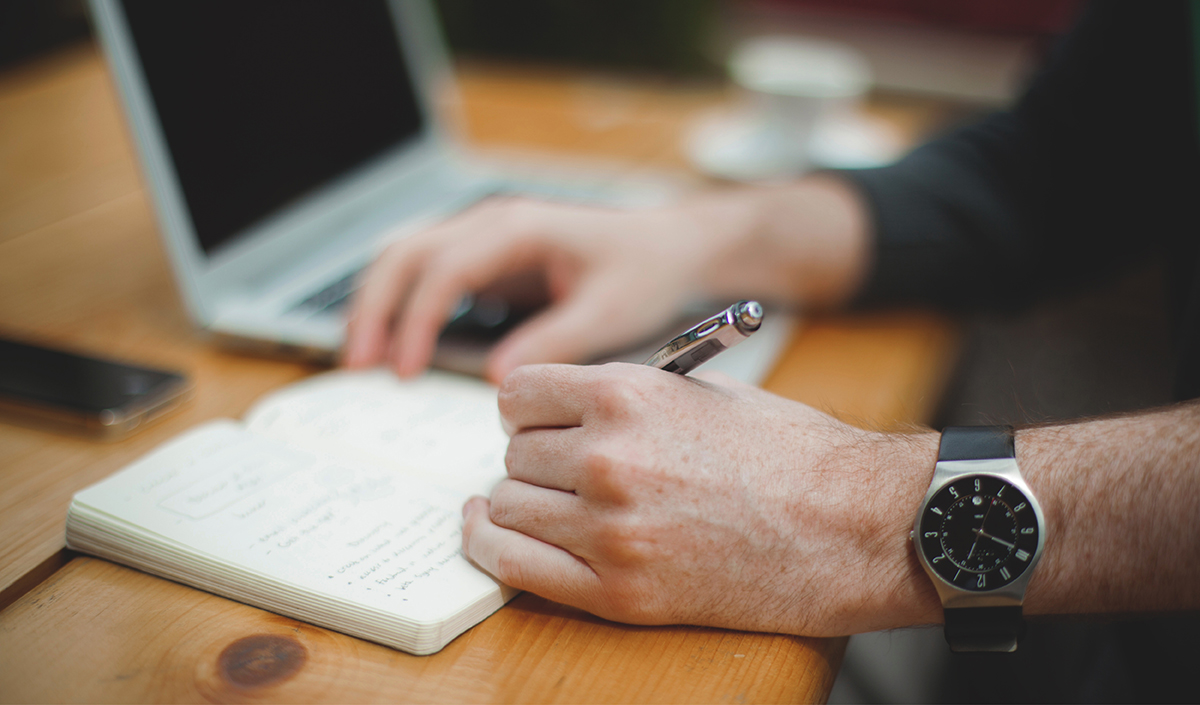 I LOVE LISTS! To do lists, lists of facts, top 10 lists... Honestly, if there's a list to do or read, chances are I'll love it!
I suppose if I really narrowed it down, I love lists because they help me organize my thoughts and accomplish goals. And, because I'm a goal-driven person, lists help me achieve those goals in an organized and effective way! It's a beautiful little cycle for me. In fact, I love lists so much that I'll sometimes even make up a list with something I've already accomplished on it, just to cross it off my list! There are few things more satisfying to me than reaching a goal and having the feeling of "mission accomplished!"
As Christians, we too have lists and goals. Actually, we have one ultimate goal as Christians on this earth, and then steps laid out for us throughout scripture on how to get there. We find our goal in what we now call the Great Commission, and it's found in Matthew 28:19–20:
"Go therefore and make disciples of all nations, baptizing them in the name of the Father and of the Son and of the Holy Spirit, teaching them to observe all that I have commanded you."
Our main goal, and in fact our purpose in life as believers, is clearly laid out for us by Jesus in these two verses: to make disciples of all nations. The Bible gives us clear steps we can take to accomplish this goal. In his letter to the Philippian church, the apostle Paul gives two key actions steps each of us as Christians need to remember as we continue to pursue our growing relationship with Christ, and our role in fulfilling the Great Commission.
Read what Paul says in Philippians 3:13b–14:
"But one thing I do: forgetting what lies behind and straining forward to what lies ahead, I press on toward the goal for the prize of the upward call of God in Christ Jesus."
The first thing Paul points out for us is the importance of letting go of what's in the PAST. This means recognizing that EVERY past failure and EVERY past success has had a purpose in our lives. As our loving heavenly father, God has carefully orchestrated each and every detail of our lives to help us grow into the person he desires us to be. I think at times it's easy for many of us to focus too much on the "good old days" when time and fading memory seem to make things a bit better than they actually were. We may focus on a time when we enjoyed some major accomplishment, or a moment when our lives seemed incredibly blessed and we were on a spiritual high. We may even long to be back in that place or try to live like we still are! It's obviously important to remember and reflect on those times of blessing and to thank the Lord for them, but it's counter-productive to be so fixated on what WAS, that we become ineffective in what IS. We can lose valuable kingdom time that way.
Our response should be similar with past failures and pain. If you have accepted Christ as your Savior, you can confidently know that regardless of any past sins, failures, poor judgements, or bad choices, those sins are forgiven and GONE! It's so easy to beat ourselves up and consider ourselves useless for the kingdom of God because of past sin or something awful that has happened to us. Those types of thoughts are simply lies from Satan. They become distractions that lead to discouragement, and we then lose our effectiveness in making other disciples of Christ! There is NO past failure so devastating that it can prevent us from moving forward in the present, because God's grace is sufficient to cover any and all sin!
Once we have taken that first step in forgetting what's in our past, Paul challenges us to then reach FORWARD to what lies ahead. The word used for "reaching forward" speaks of stretching out or straining forth, like a runner stretching out to cross the finish line first. In this passage, Paul is encouraging us to follow him as he reaches and strains for the goal of following the "upward call of God in Christ Jesus." This means following the plan that the Lord has laid out for us as believers and as individuals. We should join Paul in living with a longing to hear Jesus say "well done, good and faithful servant" at the end of our lives.
As we can see from these verses in Philippians, our spiritual growth has to be intentional. It can't be passive. Think about it: we're quick to make goals for our fitness, our home-improvement projects, our kids' success in school, our careers, and so many other areas of our day-to-day lives, and yet, when it come to our spiritual lives, we rarely have that same level of intentionality. We tend to set it on the "back-burner" and assume it will be just fine "keeping warm" until we might need to turn up the heat at some point. However, a coasting Christian is not a possibility. You're either growing, or you're stagnating. A growing, vibrant, joyful Christian life must have a plan, and it takes intentionality if we want to fulfill our role in the Great Commission.
So, what spiritual goals have you set for yourself? Do you have a plan to reach those goals? Whether it's a Bible-reading goal, an increased prayer life, a goal to serve regularly at church, or simply starting a regular quiet time, without a focused plan, you will easily get distracted and the craziness of life will derail your greatest intentions!
Today I want to challenge you to take some time to list out your plan to "press on toward the goal." It doesn't matter if it's the first day of the year or December 31, today is the day you can start a focused, intentional spiritual race and get off of the sidelines. Ask yourself some tough questions, like:
Am I stuck in the past, distracted by focusing on my past successes and/or failures?
Have I believed the lie that I am un-usable by God?
Am I passively responding to life, or am I actively pursuing a growing relationship with God?
What plan do I have to intentionally move toward my goals?
Carefully answer those questions, and then, make a list! That's right, join my team of list-loving people and set a plan in place for you to be intentional in your own discipleship, in the strength and grace that God supplies. Fulfilling the Great Commission starts with each of us growing in our love and knowledge of the Lord, and then being available and obedient to be used by God to share His love with others.
I can think of no greater goal than living my life in such a way that I stand before the Lord at the end of my earthly days and hear: "Well done, good and faithful servant." If that's my ultimate goal, then checking that one off my list will be the best feeling ever!