We are so glad you're interested in connecting at Harvest Bible Chapel!
Here are the best ways to start:
Harvest Next Steps
Attend Step 1 - Discover Harvest: Find out who are, how we started and where we're going in this brief, 15-minute introduction. Then sign up for Step 2 - Harvest Essentials: This 1-part class is about the mission, beliefs, and priorities of Harvest. Click HERE for details and meeting times for Harvest Next Steps.
Discipleship Groups
One of the best ways to connect to genuine community here at Harvest is through one of our Discipleship Groups (small groups, Bible studies, youth groups, etc.). Click HERE below to learn more.
Discipleship Classes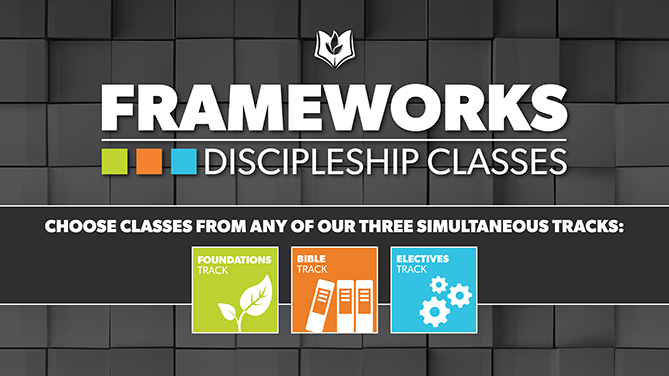 Take a discipleship class. Frameworks Discipleship Classes take place at the Main Campus during our weekend worship services and each class typically lasts six weeks. They are designed to train us in godliness, deepen our understanding of God's Word, and help us apply it to our lives (1 Timothy 4:7-8). Choose classes from any of our three simultaneous tracks: Foundations, Bible, and Electives. Click HERE to learn more.
Service Teams
Start serving. Through our Service Teams, we believe that you'll—not only build community—but you'll also discover and grow the spiritual gifts that God has gifted you with. Click HERE to see a full list of available service opportunities.
Looking for even more ways to plug in?
Download our Harvest Davenport mobile app for iOS and Android, set up your My Harvest personal portal, check out our events calendar, or follow us on social media via Facebook, Instagram, and Twitter. There is always something happening at Harvest. Don't wait—get connected today!